Our world continues to witness turmoil, division and disruption often leading to violence and the undermining of basic human rights and values.
This reality is playing out in an acute way in Venezuela right now, as the perfect storm of economic, political and constitutional crises have erupted into widespread protests with hundreds of thousands taking to the streets over the past five months.
These protests have often turned violent and have left dozens of people dead, hundreds injured and have caused massive economic shutdowns leaving people lined up for days in search of basic daily supplies. Human rights groups have reviewed extensive evidence demonstrating the use of excessive force, arbitrary arrests and physical abuse against detainees that in many cases would amount to torture.
This divisive strife has worsened over the past two weeks starting with a vote on Sunday July 30 called by President Maduro to elect members of a constituent assembly with broad powers to effectively rewrite the constitution and most likely establish a new government further eliminating oppositional voices in the parliament.
The international community is responding in a number of different ways with increasing intensity and determination, but the indispensable support and voice of the civil society should be definitely joined.
One such community, is the grassroots community of nongovernmental organizations in Europe and the Americas representing tens of thousands of alumni of U.S.- sponsored international exchange programs that seek to build mutual understanding, foster closer ties and strengthen peace, security and prosperity globally. We have become educators, scientists, governors, entrepreneurs and social leaders in our countries and regions and have contributed enormously both individually and collectively for over seventy-five years in establishing friendly communication and international cooperation between numerous countries worldwide.
We come from very different studies, nations, cultural and sociological backgrounds, ideological convictions and professional disciplines. But today we are all united behind a single idea, that of freedom in Venezuela. Freedom for all individuals to express their voices. Freedom to build a united, free, open and fair Venezuela. Freedom so that nobody else, in any society in the world, may be detained without legal and democratic guarantees, or unjustly judged; so that nobody may be pre-judged, coerced or directly or indirectly tortured; so that there is no violation of human rights, no inhuman or degrading treatment of humans.
We are raising our voices from Europe and the Americas, a refreshing Atlantic wind of freedom and democracy, and request the immediate release of Leopoldo López and of the Major of Caracas, Ledezma, together with the urgent re-establishment of democratic forms of government and coexistence for the great Venezuelan nation. Our voices are raised together as we chant: Long live Venezuela, democratic and free! Long live freedom!
The members of our organisations hold very different political opinions but are always united in the defence of a leadership founded on the search for excellence and on respect for the political thinking of others, for their customs and ideas, within an ethical code of defence of freedom, solidarity, respect for the natural environment and for economic and social progress.
It is only under exceptional circumstances that we raise our voice, as a sign of protest and dissent against injustice, harassment or persistent, unacceptable arbitrariness. The case of Venezuela and the prolonged cruel detention, devoid of all civil rights, of Leopoldo López, has forced us to firmly raise our unanimous, dissenting voice, on behalf of a very large civil society organizations.
There is no true leadership without genuine values. Only values can protect you against injustice, arbitrariness, pain, humiliation and deprivation. There is no true leadership without personal and political courage. There is no true leadership without leaders.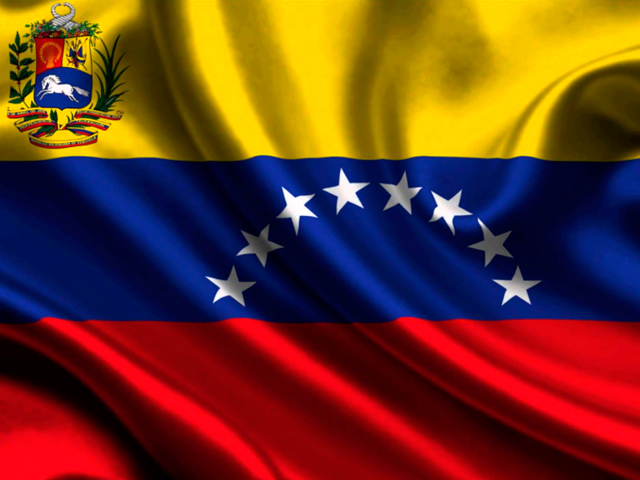 On behalf of all members of IANAMERICAS and ENAM, this declaration is undersigned by:
Ricardo Vanella
IANAMERICAS President, Argentina.
Johnny McPherson
IANAMERICAS Board Member, Canada.
Aldo Rojas
IANAMERICAS Board Member, Chile.
Ketty Luzincourt
IANAMERICAS Board Member, Haiti.
Norma Iris Coto
IANAMERICAS Board Member, Honduras.
Leslie Gamero
INNOVAD-H/IANAMERICAS, Honduras.
Luis Pinzón
IANAMERICAS Board Member, Panamá.
Paola Ferrario
IANAMERICAS Board Member, Paraguay.
Javier Figueroa
IANAMERICAS Board Member, Uruguay.
Massimo Cugusi,
ENAM Secretary General, Italy.
Vicente Lopez-Ibor
ENAM Board Member, Spain.
Muddassar Ahmed
ENAM Board Member, United Kingdom.
Ivana Bilic
ENAM Board Member, Croatia.
Gyorgy Kovacs
ENAM Board Member, Hungary.
Jeyhun Karamov
ENAM Board Member, Azerbaijan.
Aliona Cara
ENAM Board Member, Moldova.
Atanas Kochov
ENAM Board Member, Macedonia.
About ENAM – European Network of American Alumni Associations
Established in December 2011, the mission of the European Network of American Alumni Associations (ENAM) is to strengthen networking and collaboration amongst its 56 member associations, facilitate their active participation in US State Department alumni community initiatives, and promote common values shared by alumni the world over of US-sponsored exchange programs. To accomplish its mission and strengthen the alumni community in the Eurasian region, ENAM develops and implements projects and initiatives through its member associations, to include conferences, seminars, workshops, awards, editorial material, and information campaigns. In terms of geographic coverage, ENAM's catchment spans 38 countries in the Eurasian region, representing more than 400,000 alumni, with membership open to all American alumni associations in the region that are recognized by the US Diplomatic Mission in their home country.
About IANAMERICAS – Inter-American Network of Alumni Associations
IANAMERICAS is the network of Alumni Associations from U.S. exchange programs in the Western Hemisphere. This is a unique platform where leading actors in the fields of academia, government, civil society, business, and the media share expertise, best practices, and recommendations for approaches to common regional challenges. IANAMERICAS members are alumni organizations of the U.S. State Department's prestigious International Visitor Leadership Program and other U.S. International Exchange Programs, all of them from Western Hemisphere, including Canada, Mexico, the Caribbean, Central America, and South America. IANAMERICAS was launched in an inaugural conference held in Buenos Aires, Argentina, in September 2011, with the presence of representatives of 22 countries of the region. Since that time, the network has been actively exchanging analyses, action plans, and developing proposals to present to decision-makers and stake-holders at national, regional, and global levels.